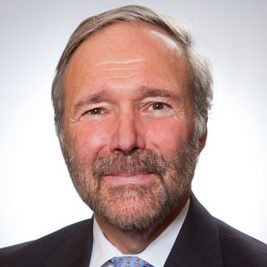 Raymond Wiss is a managing member of Wiss & Bouregy, P.C., counselors at law, located in Westwood.  He has been a member of the Bar of the State of New Jersey since 1976 and a member of the Bar of the State of New York since 1981. For the past two decades, his practice has focused extensively on representing municipal clients and, since 2000 alone, he has served some 20 municipalities as labor counsel or special labor counsel.
Mr. Wiss served as president of the New Jersey School Boards Association from 2010 to 2012.  Prior that, he represented Bergen County school districts on the Association's Board of Directors.  He has served as a school board member in two districts, for a total of 19 and a half years, including membership on the Northern Valley Regional Board of Education, with terms as board president and vice-president, and as president of the Old Tappan Board of Education.  He also served on the Bergen County School Boards Association Executive Committee.  Mr. Wiss served as the mayor of the Borough of Old Tappan from 1996 to 2000.
Mr. Wiss received a bachelor's degree in political science from Rutgers University, where he was a Henry Rutgers Scholar. He earned his J.D. from Seton Hall University School of Law.