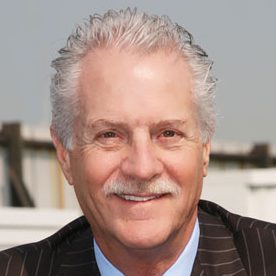 Lloyd Rosenberg is the founder of DMR Architects, one of the largest and most respected full-service architectural firms in the New York metropolitan area. DMR does architectural design for the public, residential, corporate, commercial, redevelopment and healthcare market sectors. Under Lloyd's guidance, the firm now offers environmentally conscious consulting, and cutting-edge community and urban planning.
With more than 40 years' experience, Mr. Rosenberg is a leading architect in his own right. A registered architect in numerous states, and registered in professional planning and interior design in New Jersey, he has won numerous awards for his design work—including special Congressional recognition for the Old School #2 in Paterson in 1996.
In 2006, he spearheaded work on the first LEED® (Leadership in Energy and Environmental Design) Silver Certified public school building, Carlstadt Public School in Bergen County and oversaw the LEED® certified building project for St. Joseph's School for the Blind in Jersey City.
Lloyd is active in numerous architectural and professional organizations, including American Institute of Architects (AIA), New Jersey Society of Architects (NJSA), New Jersey Association of School Administrators (NJASA), and Urban Land Institute (ULI). In 2008, he was appointed to the board of trustees for the Educational Leadership Foundation of New Jersey (ELFNJ).
Mr. Rosenberg received a bachelor's in architecture from the University of Oklahoma and completed graduate studies at Columbia University.