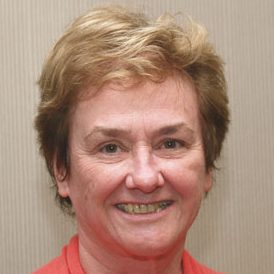 Ellen Edwards Mushinski is the director of education initiatives for New Jersey Public Television and Radio, NJN, where she is responsible for creating, securing funding and managing projects for teachers and parents to inform the use of digital media to improve learning.
Ms. Mushinski's professional experiences include previously serving as regional coordinator in the Office of Program Review and Improvement at the New Jersey Department of Education (NJDOE); legislative aide to assembly members James Holzapfel and David Wolfe of the tenth legislative district; assistant director/lobbyist, New Jersey School Boards Association. Ellen wrote policy for the New Jersey Department of Education, Legislative Services and was the field services/political and policy advisor, for the New Jersey General Assembly Majority Office.
Ellen's public service includes being incoming president of the Trenton Public Education Foundation; advisory board member at the Center for Healthy Schools, Families and Communities at the University of Medicine and Dentistry of New Jersey; past president of the Occupational Training Center of Burlington County's Board of Directors; founding chair, New Jersey Commission on National and Community Service and founding member, National Steering Committee, Association of State Service Commissions.
Ms. Mushinski received her master's in educational media from Temple University, Philadelphia, PA and her bachelor's in Education from Keuka College, Keuka Park, New York.