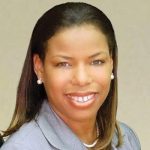 Ms. Smith, a seasoned social entrepreneur, boasts three decades of insurance expertise in health benefits and risk management. She currently serves as an LLP at Foundation Risk Partners, a prominent national insurance firm. Her community engagement extends to her role as CEO of the Dunbar Center, Inc., a community health and wellness hub. Additionally, she holds executive positions at the New Jersey School Boards Association and is the president of the Knowlton Township Board of Education.
Ms. Smith's dedication to community health is further exemplified through her board memberships with the NJ Department of Health Office on Minority and Multicultural Health and St. Luke's University Health Network. She passionately advocates for small businesses and youth education within her community and actively contributes to the African American Chamber of Commerce of NJ. Moreover, she serves as Vice Chair of the NJ Small Business Development Center (SBDC) and is a valued member of the leadership council for the United Negro College Fund (UNCF).
Her extensive experience as a client advocate has paved the way for a flourishing career in the health and benefits industry, where she is renowned for her subject matter expertise. Ms. Smith is a sought-after commentator on health and benefits matters in both the public and private sectors. Notably, she recently established Rivers Rx and Rivers Health, initiatives aimed at bringing high-quality services to diverse and historically underserved communities. With licensures in life, accident and health, property, and casualty insurance across 15 states, Ms. Smith's impact is truly nationwide.